It has been another very successful off-season for our VAFA alumni, with a number of additions and promotions within the VFL system!

Jackson Gillespie, Hamish McCartney, Luke Myatt and Joe Dorrat Thorpe have all successfully joined their development squads.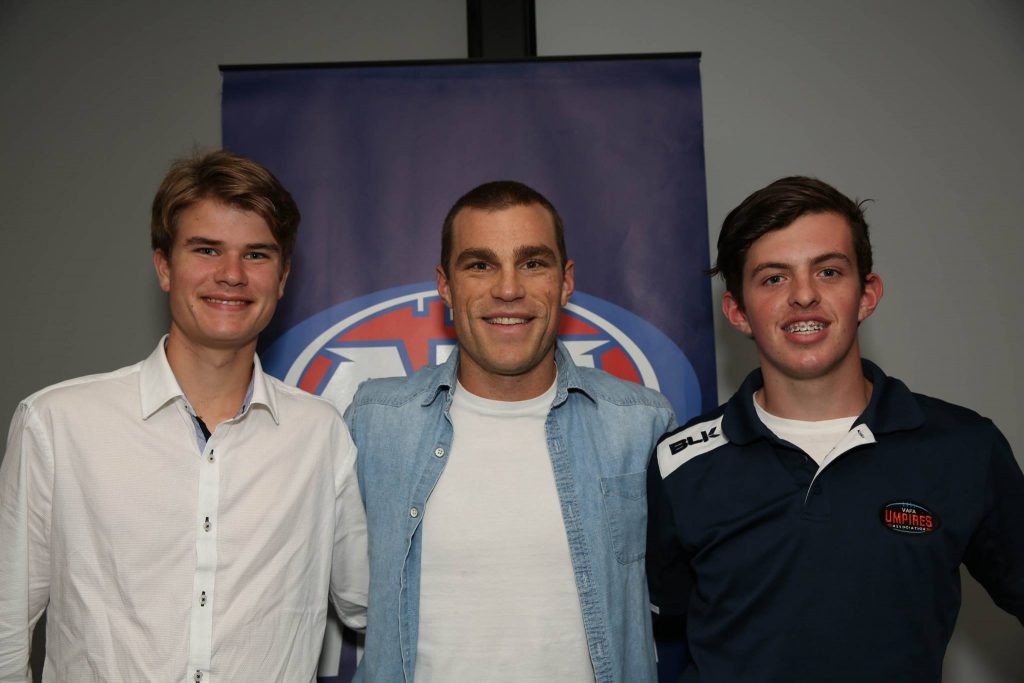 This year we also have three promotions to the VFL Senior lists – Josh Ball (Field), Adrian Pretorius (Boundary) and Jack Stammers (Goal).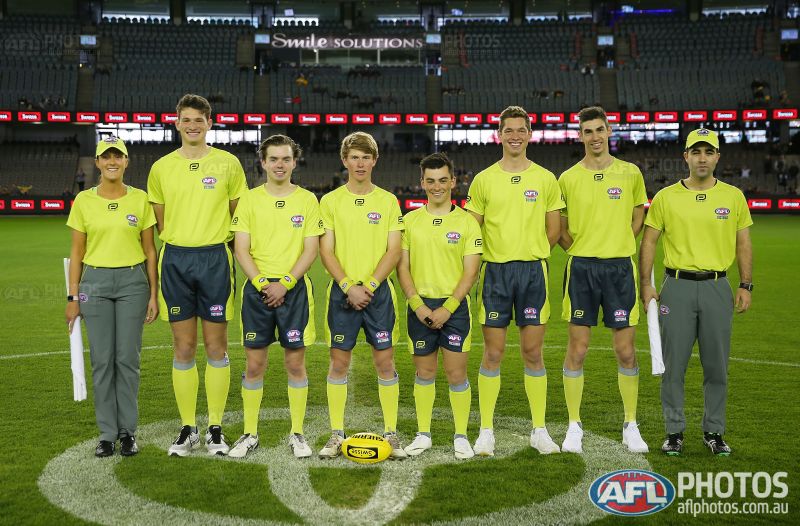 Josh and Jack join their respective Senior lists in just their second year at the VFL, and Adrian in his Third – absolutely outstanding achievements!

VFL Senior
Peter Bailes (F)
Josh Ball (F)
Christopher Doyle (G)
Patrick Dwyer (G)
Andrew Heffernan (F)
Adrian Pretorius (B)
Jack Stammers (G)
VFL Senior Development
Sam Beer (B)
Jacob Rockwell (F)
Raushaan Seychell (B)
VFL Development
Tope Adepoyibi (G)
Joe Dorrat Thorpe (G)
Jackson Gillespie (F)
Hamish McCartney (F)
Jake Marnie (G)
Luke Myatt (B)
Jack Punshon (B)

We also have a number of umpires officiating in the AFL this year:

AFL Field
Nick Brown
Chris Donlon
Cameron Dore
Leigh Fisher*
Andre Gianfagna*
Andrew Heffernan
Simon Meredith
Robert O'Gorman
Brent Wallace*

* With VAFA through the AFL Player to Umpire Program

AFL Boundary
Damien Cusack
Matthew Jenkinson
Michael Saunders
James Scully

AFL Goal
Matthew Dervan
Steven Piperno
With such an extensive VAFA alumni throughout the VFL and AFL system, the VAFA truly is the place to umpire!